meeting-rooms-booking-and-displaying-software
Meeting Room Booking and Displaying Software
Book&Meet is a web based booking software application that makes it easy to manage meeting rooms and resources (video projector, board, microphone, video conference solution, flipchart etc.) and display meetings, appointments and conferences on displays, on the rooms doors, after booking a room anywhere in the company. And it is as easy as it sounds!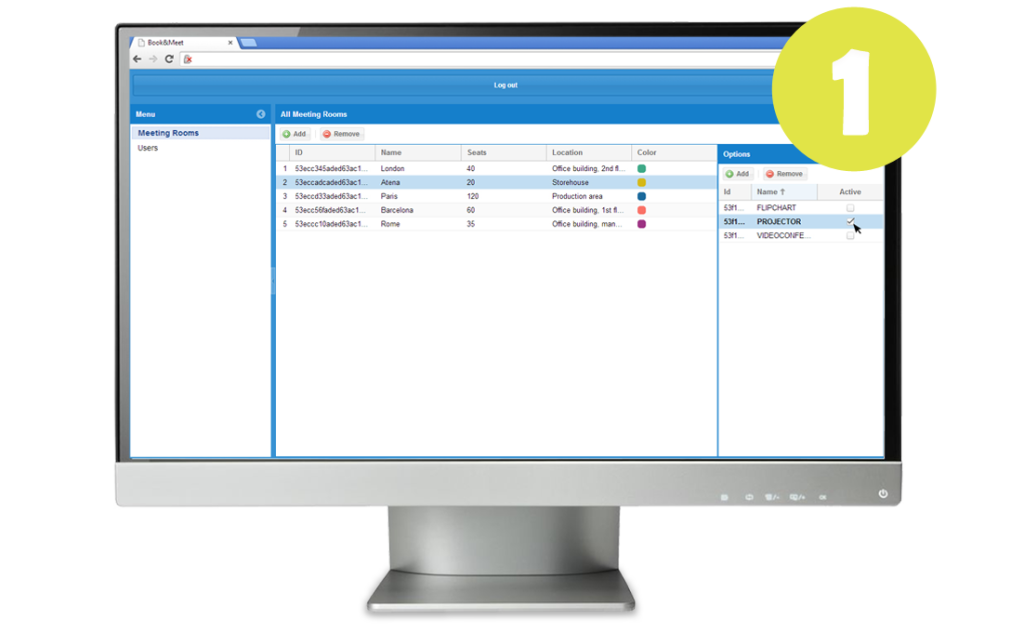 Create Rooms and Assign Facilities
After the complete Book&Meet implementantion within your company and training of your employees, your IT Responsible introduces users into the application, assigns roles and adds meeting rooms and their facilities, all these through a very user friendly administration module interface!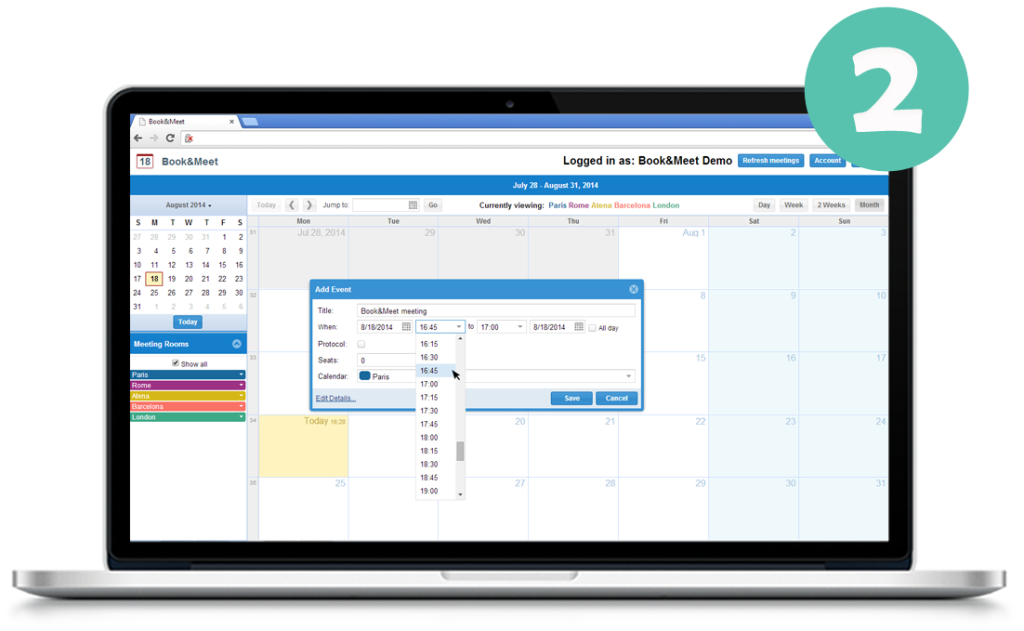 Schedule Meetings in an Intuitive Calendar
Once you have an user account and sign in, you can schedule a meeting in a room of your choice from anywhere inside or outside your office, through any browser. Use the app user interface to check for availability of a room, schedule new appointments and modify your old ones. Right from your PC screen!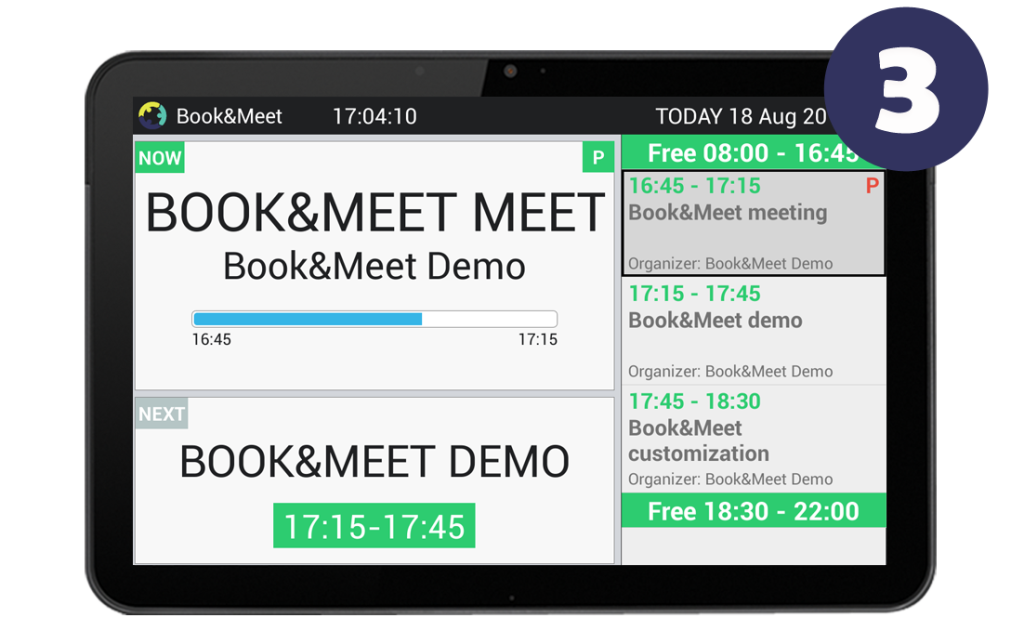 Display Meetings on the Room's Door
Once you schedule a meeting, Book&Meet automatically updates the meeting room displays and informs the secretary regarding the protocol needs, with the meeting details. "Now", "next"and "today" meeting intervals on the displays, with real timing and details of the meeting in progress make your work easier!